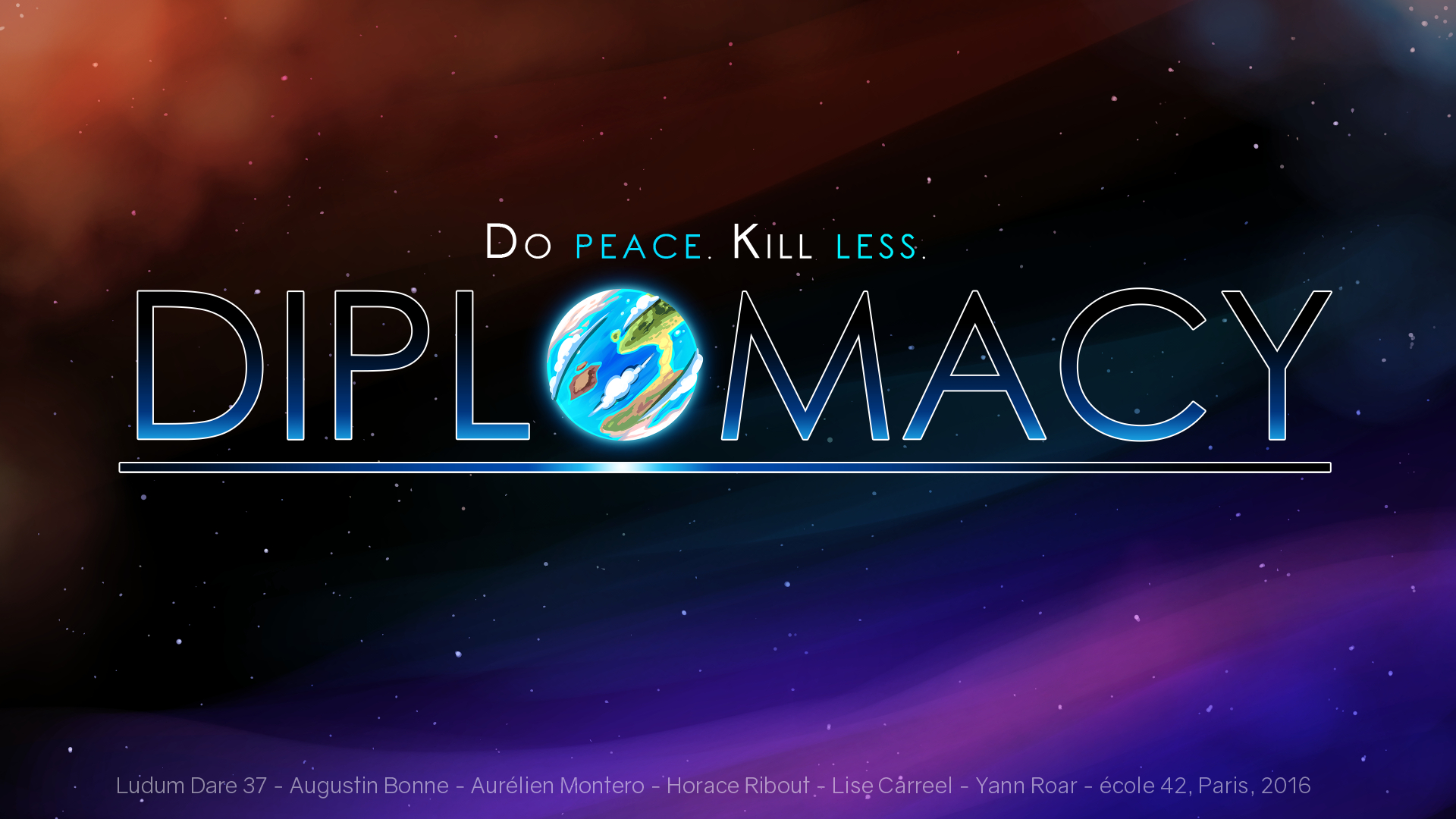 Diplomacy
You are the Galatic Council. You wish to lead the entire galaxy to peace from your meeting room, and people are counting on you to bring them what they need. But if you fail, they will start taking care of it by themself, even if these resources belong to other planets! Be prepared for war, but killing is a last resort.
Blue is your color: blue resource planets can be linked by a drag & drop to an inhabited planet. This will send the supplies the the people most in need. Blue ships can be sent to take control of a resource planet if it is controlled by a red planet. Be careful, though! Some people change their mind quicker than you may think.
Install instructions
Download the game, then, extract him. In the extracted file, you will find "Diplomacy.exe" or "Diplomacy" with an earth icon. Double-click on it, then click on "play" and let's the fun begin !